What Is It Like Driving Europe?
Driving Europe is spectacular and for good reasons. Beautiful castles, amazing nature, and fantastic food are everywhere. With so many amazing things to see around every corner, deciding where to go can be one of the hardest things. This is why, this summer, I decided to do a much more free-form trip, using transportation where I could stop wherever and whenever; driving.
Starting in Berlin…
After lots of thought, I decided to go from Berlin to Pisa with overnight stops in Prague and Salzburg. After two days of visiting all the amazing cultural sites around Berlin, I got the rental car and headed out onto the famed Autobahn. the Autobahn is a German highway system known for not having speed limits. However, while there are large sections with no speed limits, on the eastern side of Germany there were large sections with alternating speed limits. Most of them were ranging from 60 to 130. Another thing to note is that, unlike American highways, European highways rarely have more than three lanes. Two lanes are the norm throughout eastern Germany.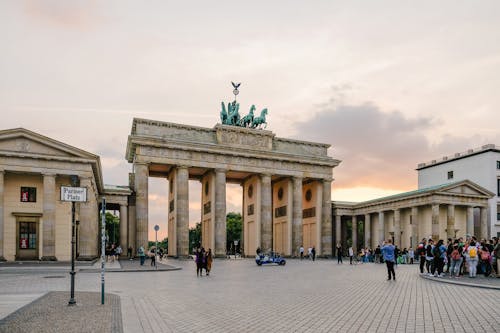 Meissen
The road was well paved, and the traffic was light and so within two hours, I was in Meissen, a place the concierge had recommended to me the day before. Famed for its porcelain, he also told me there was a fantastic view of the river Elbe that was worth the extra half-hour drive. He was right. Exiting the highway, I entered an area of rolling hills, small Bavarian towns, and small country roads. It gave me a true feel for Bavarian Germany and was one of the highlights of Germany. But the true joy was seeing Meissen. High above the small town, overlooking the river, was one of the most beautiful castles I have ever seen, even more, pretty than Neuwanschtein. I was so shocked to find this amazing castle, that was not written in any of the tour books and was absent of any tourists.
Dresden
After leaving Meissen, I chose to go on another detour and drove 20 minutes west to the town of Dresden. Destroyed by bombings in World War 2, the town has made a comeback and is now thriving more than ever. The town is very compressed, and all the historical sites are in a half a mile from each other, making it great to see in two hours.
After seeing the cathedral, museum, and church, I stopped at one of the many cafes overlooking the Elbe. I enjoyed traditional German food and basking in the warm weather. I then proceeded to finish the two-hour drive to Prague, and relaxed. For two days, I decided to be part of the fairy tale of Prague.
Driving in the Czech Republic
Then, I geared up again and started the drive to Salzburg. The highways in the Czech Republic are just as well paved as that in Germany. It is slower as the speed limits are lower. One section of the highway towards the south almost becomes a country lane, as it only has one lane in each direction. Its speeds slow to approximately 40 kilometers per hour. This might gets frustrating but it is worth it for the stops that you can make in Bohemia; the southern region of the Czech Republic known for its beautiful castles and charming towns.
The white castle of Hluboká nad Vltavou overlooks the valley of Ceské Budejovice. The tower of Cesky Krumlov is a perfect viewpoint of the city as the Vltava River that flows through.
Austria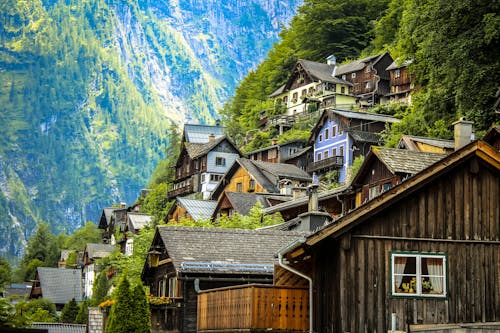 As I continued along the highway, it transitioned into the large roads and enormous tunnels of Austria. This is probably the cleanest and largest highway system. Austria was fast and quick, and it only took me two hours to reach the Alpine city of Salzburg. I spent two days listening to Mozart, pretending to be in the Sound of Music, and enjoying the rolling hills and vast lakes of Salzkamergamutt.
Italy
After that, I headed out on the final and longest stretch; Pisa, Italy. Even though it was a 7-hour journey, it was surprisingly comfortable and fun. Thanks to the ease and usefulness of Italian one-stop stations. Plus, since the highways were all toll roads, they were all two to three-lane roads that were well paved with high-speed limits. I also made a quick detour to Lake Garda, the largest lake in Italy. I decided to take a look at the views while eating delicious freshly made pasta.