TourMega's Top 28 Destinations For 2022
TOP 28 DESTINATIONS FOR 2022
What is your resolution for 2022? If you added traveling to your bucket list, TourMega has got together and listed the best destinations to visit this year. From Moscow to Costa Rica, you can discover the best 28 destinations in 2022 down below. 
Moscow, Russia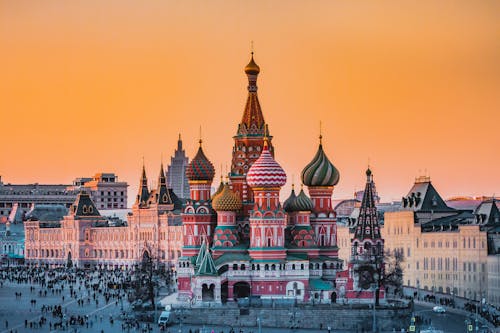 The 2018 World Cup was held in Moscow. Experience the crowds and chanting of fans rooting for their country all across Moscow. This place is also known for its nightclubs hosting huge parties. Don't miss out on this experience because it might be a once-in-a-lifetime opportunity. Flights now from San Jose Ca, starting at $960 with United Airlines. Or fly out from San Francisco with Delta Airlines for a smooth flight. 
Lake Tahoe, California & Nevada, United States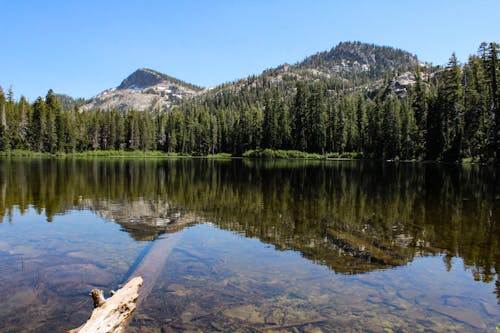 January is the rainiest time of the year, you can escape the rain and enjoy some snowfall in the Sierra Nevada Mountains. Being at an elevation of 6,200ft you can feel the pure oxygen in your chest from the breathtaking views of Lake Tahoe. There are many activities to do such as snowboarding, skiing, and enjoying the scenic views Lake Tahoe has to offer. After enjoying the Alps of the mountains you can come down and gamble at the casinos of downtown Lake Tahoe where you could walk away with a couple hundred thousand dollars while on vacation. Flights start at 187$ when flying with Delta. and hotel booking at a 5-star hotel for $300. Also, flights from Los Angeles, San Jose, and San Francisco start at $200 when flying with Delta, Virgin America, or United.
Costa Rica, Central America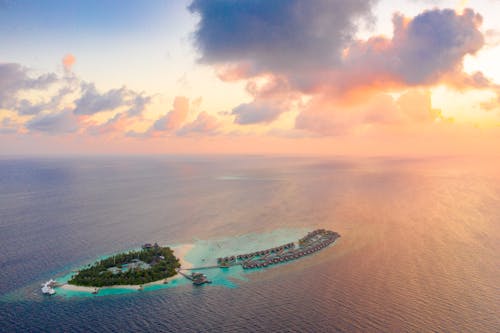 The perfect time of the month to visit Costa Rica is in January because it falls right in the middle of its dry season. Enjoy its spectacular beaches, volcanoes, and biodiversity. Zipline through the protected jungle of Costa Rica while seeing some quetzal birds and other wildlife. Also, you can take a hike to see some lushes waterfalls. 7 hours on a plane and you can enjoy what the Caribbean coastline has to offer. Flights now from San Jose, San Francisco, or Liberia start from $737 with Virgin America, Or any of the United Airlines flights.
Thailand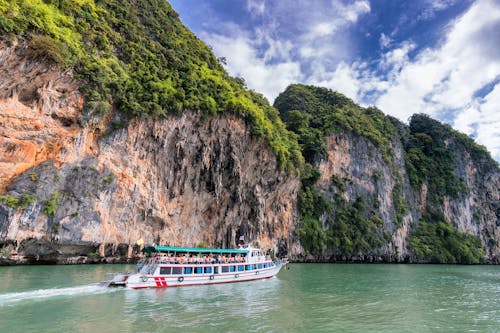 Thai Islands are one of the best places to go during the winter season. The best time to go is from November to March? The Islands have white sand, rustic-chic beach shacks, and a hammock gently swaying between two palm trees as a turquoise sea lap at the shore something you would see in a castaway fantasy. Also, Thailand offers of variety of adventures and places to see such as royal places and ultra-modern cityscapes. The Islands are hidden gems and with beautiful turquoise water Kho Pha-ngan, Ko Lanta Yai, and Ko Lipe. Here are some flights from these locations that can get to these Islands. Fly from Bangkok starting at $804 when flying with Bangkok Airways.
Los Cabos, Mexico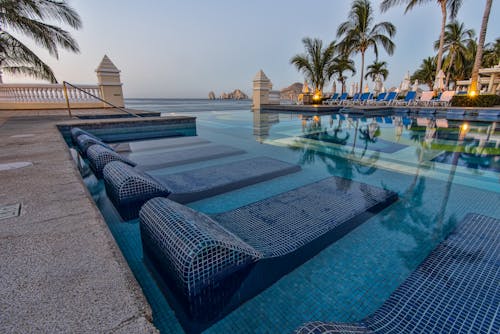 Located at the tip of the Baja Peninsula, the two small colonial towns of Cabo San Lucas and San José del Cabo have become the hottest vacation destinations in Mexico. With wide, pristine beaches, lively nightclubs, glam resorts, and a farm-to-table food scene. New five-star brands are coming, including the Zadun, a Ritz-Carlton Reserve, the Four Seasons Los Cabos at Costa Palmas, the Montage Los Cabos, and the first Nobu Hotel in Mexico. Flights start from San Francisco to San José del Cabo, Mexico (SJD) at $231 when you fly with Alaska Airlines.
Cyprus, Europe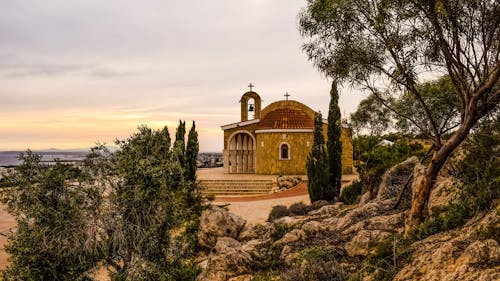 Cyprus is surrounded by the famous Mediterranean Sea. Even in the coldest of months, there is a good chance you'll get t-shirt weather. In Cyprus, there are many wine regions for those of you who love wine. Cyprus has all types of archaeological sites such as palaces, tombs, and mosaic tiled villas. The best times to go are from March to May and October to November. Petra Tou Romiou is a legendary rock just off a scenic view. For those of you who love sightseeing, this is one site you would want to experience. Cyprus also has wonderful architectural castles such as Kolossi Castle, Paphos Castle, and the tombs of the Kings. Check out British Airways, Swiss, and Lufthansa starting at $330 when flying from London city. The airport you would want to land in is Paphos Intl Apt (PFO), Paphos, Cyprus, by taking British Airways.
Vietnam, Asia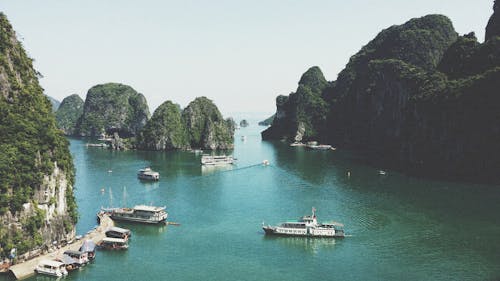 Vietnam is a fascinating, beautiful, and charming country you will ever visit. It has one of the world's best food scenes. And the coast of Vietnam – oh, the coast! The beaches are extraordinary. So much untouched beauty. Little islands and dramatic bays to explore by boat. Out-of-this-world beach-chic places you could stay right on the sand. A 21-hour flight is way worth it. Halong Bay is one of the most gorgeous places you could lay your eyes on. Flights start at $1200 when flying from SFO (San Francisco Airport) to Haiphong (HPH) with Cathay Pacific Airlines.
Switzerland, Europe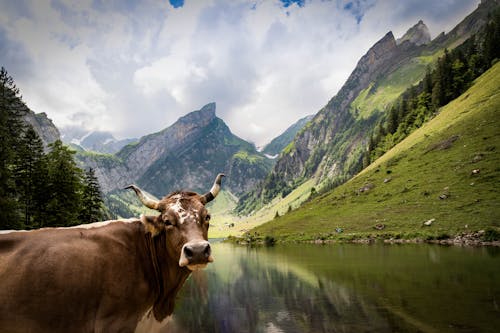 Switzerland is a mountainous Central European country, home to numerous lakes, villages, and the high peaks of the Alps. Its cities contain medieval quarters, with landmarks like the capital Bern's Zytglogge clock tower and Lucerne's wooden chapel bridge. The country is also known for its ski resorts and hiking trails. Switzerland has an amazing Mountain coaster slide that goes from the top of the mountain to the bottom. Sliding down to a breathtaking view. Go to TourMega and then Tripadvisor to book a flight for a very reasonable price. Prices start at $881 when flying with Zurich Airlines for 8 hours and a 30-minute flight from San Jose, CA (SJC) to Zürich, Switzerland (ZRH).
Dubai, Arab Emirates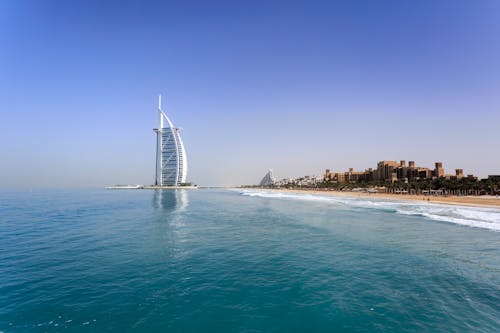 A city with Skyscrapers and something that would look like the future. Dubai is known for its luxury shopping, ultramodern architecture, and lively nightlife scene. Burj Khalifa, an 830m-tall tower, dominates the skyscraper-filled skyline. With jets and lights choreographed to music. On artificial islands just offshore is Atlantis, The Palm, a resort with water and marine-animal parks. Although it sounds very expensive you don't need to be super wealthy to enjoy its scenery. Like the Dubai Fountain, and Palm Jumeirah. Fly with Emirates 21h 25 from $841 known for their luxurious flight experience. Also can fly economy like certain movie stars with United 1d 3h from $755. Flights start from any International airport. Book at TourMega.
Zambia, Africa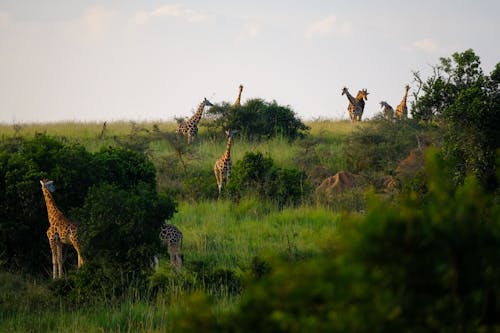 You'll need a Pith Helmet when going on this safari. Zambia is known for its rugged terrain diverse wildlife, and many parks and safari areas. Ride or walk through this safari because TourMega offers the most highly trained guides on the African continent. The most popular park where tourists can expect to see wild animals in South Luangwa National Park. While in Liuwa Plain National Park is the setting for the world's second-largest wildebeest migration, when tens of thousands of the creatures head across the plain from neighboring Angola. Experience this beautiful sight by booking your tickets at any of these airlines starting at $927. Ethiopian Air or Emirates Airlines. Starting from SFO International airport.
Mauritius, East Africa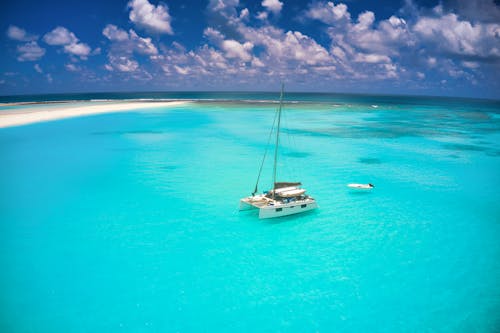 Enjoy the outdoors on Mauritius, an Indian Ocean island nation, is known for its beaches, lagoons, and reefs. The mountainous interior includes Black River Gorges National Park, with rainforests, waterfalls, hiking trails, and wildlife like the flying fox. On the Island are rooms and suites with a private terrace or balcony, marble baths with cascade showers, and leather accents. Guests can look forward to pleasant dining experiences at places such as La Pointe for lunch, offering freshly caught seafood over firewood and coconut embers. Guests can also enjoy an open-air restaurant La Terrasse which offers many of its Island specialties. Just towards the end of 2017 new airline services were launched from different locations, and now in 2022, it is up and running. Fly with Emirates or Air France from San Francisco Intl Airport to land you on the island of Mauritius starting at $1200. Look through TourMega.com to book your reservations.
Cambodia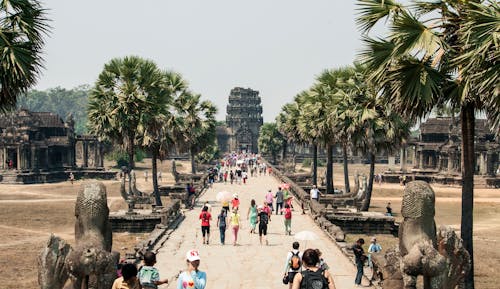 When in South-East Asia visit the most beguiling site in Cambodia. Cambodia is known for its Royal Palace and the National Museum's historical and archaeological exhibits. Visit TourMega to book tours through the exhibits. Also, you can go to watch dawn break over the jungle temples of Angkor and for the authentic traditions of its villages and laidback capital, Phnom Penh. But also go for its immaculate beaches. Choose any airline such as Emirates, Cathay Pacific, China Eastern, or Asiana Airlines to book a flight to Cambodia out of any international Airport.
The Philippines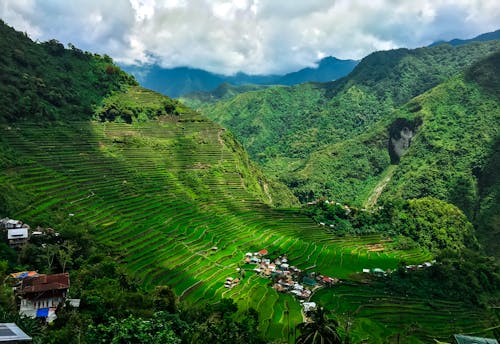 The Philippines has more than 7,000 islands. Deserted white-sand beaches lined with tilting coconut trees. Protected marine parks with pristine reefs like giant tropical fish bowls. Surf breaks so phenomenally that they draw the world's best pros. Low-key but slick hotels and villas. And some of the friendliest people on the planet. is famous for its waterfront promenade and centuries-old Chinatown, Binondo. Intramuros, a walled city in colonial times, is the heart of Old Manila.
California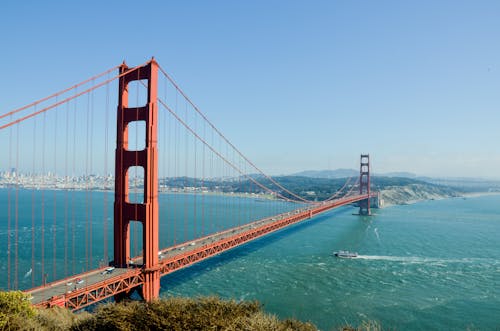 California's nickname is 'The Golden State' because it is one of the sunniest of US states, with mild winters, little rain, and plenty of sunshine, especially in southern California. Take a cruise by renting a convertible and hit the Pacific Coast road named State Route 1 runs about 550 miles from Big Sur down to Malibu. California Highway 1 is famous with its beautiful views most down this coastline and the best section of this highway is from San Francisco through Monterey and San Simeon to San Luis Obispo where the road drifts inland, although north of San Francisco the route is wilder with forests and tall trees. Drive southwards, to be closer to the sea. The choice of hotels on the Pacific Coast is enough alone to tempt you, ranging from the quaint to the all-out modern, all with breathtaking views of the Pacific Ocean. TourMega.com lists all types of tours in this city.
Bahia, Brazil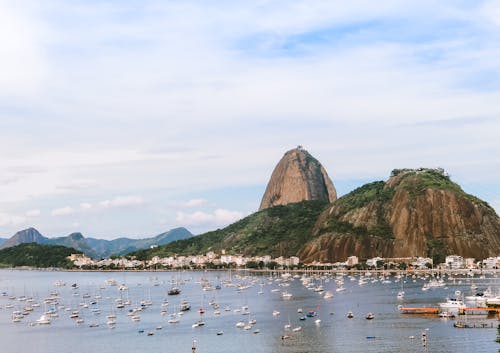 On Brazil's Atlantic seaboard, far from the tourist trail, Bahia has deserted beaches, rainforests full of wildlife, cocoa farms, a surfer's town, and several barefoot resorts that you'll never want to leave. Head to the small town of Itácaré for surfing, sailing, walking, and birdwatching; to Trancoso for people-watching and beach-partying. You can book tours for any activities through TourMega.com
Guatemala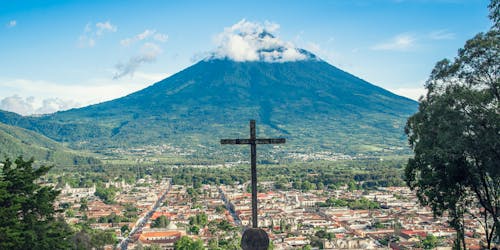 In Central America, the ancient Mayan cities of Guatemala, hidden deep in rainforests full of color and exotic noise, make Rome seem as if it was built in a day. From jungle temples to beachfront bars, the delights of this magical country make for an unforgettable journey. Book your tour at TourMega.com
Hawaii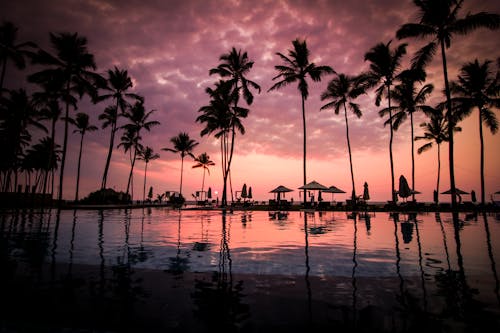 Hawaii is hot all year round. It has a lot of swanking five-star resorts that cater to your every own urge and could be anywhere in the world. A lot of people like these Islands because Hawaii has everything you want to offer. The real Hawaii has the best beaches, the best surf, and the best walks through rainforests or up volcanoes. TourMega.com can list tours of places you could experience in Hawaii.
São Paulo, Brazil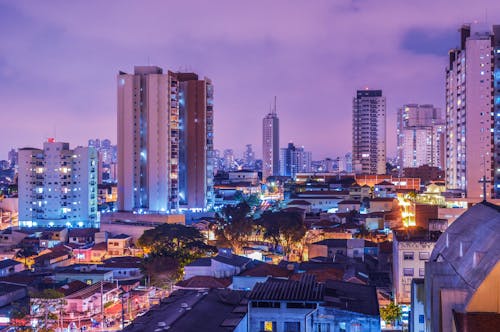 While São Paulo's concrete sprawl doesn't offer the verdant beauty or mythic beaches of Rio de Janeiro, its thriving art and food scene has in recent years transformed what was once just Brazil's financial capital into its cultural epicenter. Stroll the city's alleyways and avenues to see where celebrated street artists Os Gemeos and Eduardo Kobra got their start. São Paulo's Art Biennial, which is second to Venice's in longevity, kicked off in September 2018 and showcases contemporary talent, both international and homegrown. For a truly immersive experience of Brazilian fare, don't miss Alex Atala's D.O.M., named one of the best restaurants in the world.
New Orleans, Louisiana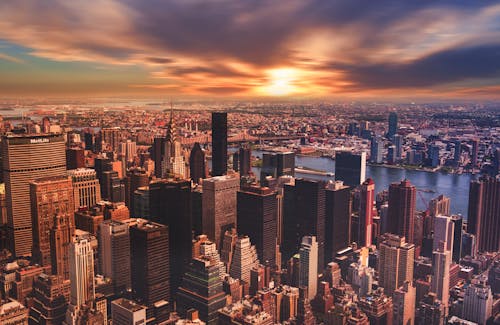 New Orleans is a Louisiana city on the Mississippi River, near the Gulf of Mexico. This city is known for its nightlife, vibrant live-music scene, and spicy, singular cuisine reflecting its history as a melting pot of French, African and American cultures. Embodying its festive spirit is Mardi Gras, the late-winter carnival famed for raucous costumed parades and street parties. TourMega can help book your tour in New Orleans. Fly here through Alaska Airlines.
Western Australia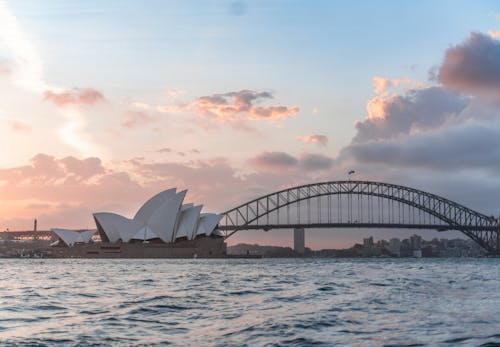 Western Australia, covers the entire western third of the country, the place is made up mostly of the arid Outback. Its population is not so compact and it is fertile in the southwest corner, home to the Margaret River wine region and the riverside capital, Perth. In the far north, the Kimberley region is home to ancient Aboriginal rock art, the Bungle Bungle sandstone domes, and Broome, with Cable Beach camels and pearling industry. Visit TourMega to see these pearl industries and horse rides along the white sanded beaches.
The Bahamas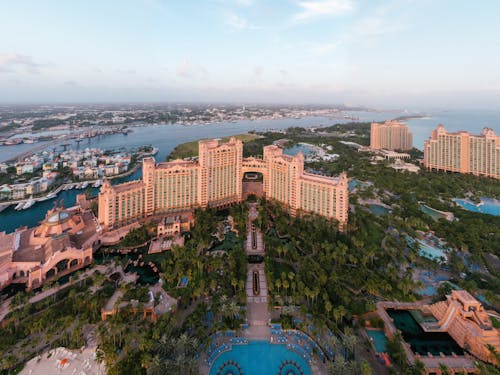 The Bahamas is a coral-based archipelago in the Atlantic Ocean. Its 700-plus islands and cays range from uninhabited to packed with resorts. The northernmost, Grand Bahama, and Paradise Island, home to many large-scale hotels, are among the best known. Visit TourMega to book tours and activities such as Scuba diving, snorkeling, and nightlife. The island also includes the massive Andros Barrier Reef a sight you would love to see with your very own eyes.
Brussels, Belgium
The Belgian capital is where you want to be in 2022. The capital has two cutting-edge museums that you would have to visit. The first Millennium Iconoclast Museum of Art opened in the once-infamous Molenbeek district's old Belle-Vue brewery this past spring, to showcase contemporary art from around the world. The second is the Citroën Cultural Centre, a new collaboration with Paris's Centre Pompidou, which will launch its first exhibition in May. When in Belgium stay at the edgy JAM Hotel, an industrial-chic property with exposed brickwork and concrete beams housed in a former art school is the perfect place for culture-lovers to stay. Don't leave the town until you have experienced the tours TourMega has to offer.
Mendoza, Argentina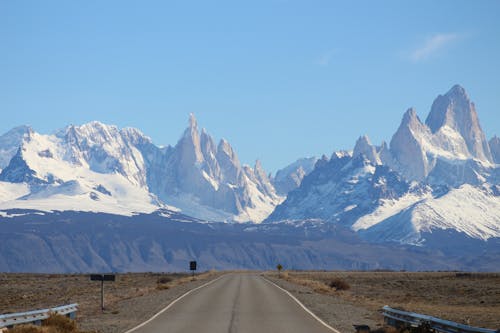 Argentina is known for its wine tasting. Mendoza offers many bodegas (wineries) for wine tastings and tours. You can now book bicycle wine tours and many other activities on TourMega. The city has wide, leafy streets lined with modern and art deco buildings, and smaller plazas surrounding Plaza Independencia, the site of subterranean Museo Municipal de Arte Moderno, displaying modern and contemporary art. After a whole day of touring stop by at an eight-year-old restaurant in trendy Palermo, which was recently named one of the World's 50 Best Restaurants called Tegui. The first time an Argentinean spot has made the list in 15 years.
Washington, D.C.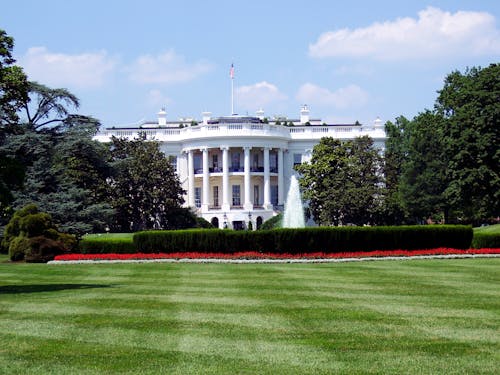 Although Washington D.C. is the capital of the United States, with its monuments the waterfront city is now opening many more parks and restaurants. The Freer and Sackler galleries, sister museums that champion Asian art, recently reopened after a 20-month renovation, the National Gallery of Art will host the first-ever show dedicated to Cézanne's portraits from March to July. Flights to Washington DC on the days when flying with Jet Blue, Alaska, and Southwest.
Bali, Indonesia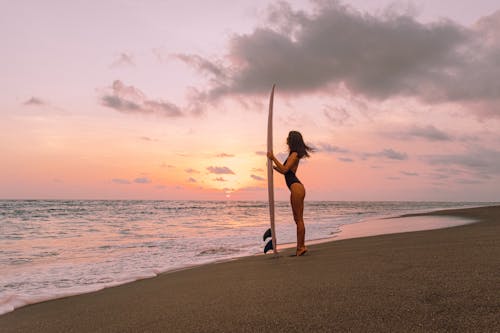 The city of Bali is on an upscale ride. In its cultural capital Ubud, it now offers visitors access to a bustling food scene, as well as an island-wide luxury-hotel boom. The Ubud Food Festival, which is in its fourth year, showcases the diverse flavors of the Indonesian archipelago in dozens of events, including cook-offs, demos, talks, food tours, and events in new restaurants. It's also known for its forested volcanic mountains, iconic rice paddies, beaches, and coral reefs. Plan a trip here through TourMega.com. Also, you can book your flight through Singapore Airlines.
Spain, Europe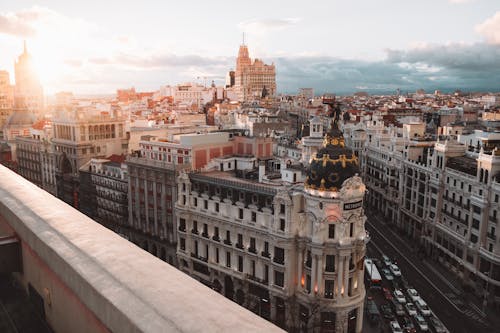 Spain remains one of the best value destinations in Europe for a cheap getaway in 2022. The coastal resorts of the Mediterranean have more than 300 days of sunshine each year. Spain is the place to enjoy some fun in the sun. When in Spain you can visit the many admirable cities such as Barcelona, Madrid, Valencia, Seville, and Malaga. From the cultural majesty of the capital, Madrid, to the trendy, proudly-Catalonian air of Barcelona, visitors plotting a trip are spoilt for choice. The show Game of Thrones has been filmed a lot in Spain. If you are a fan of the show go and check out the filming locations. Check out tours now!
Japan, Asia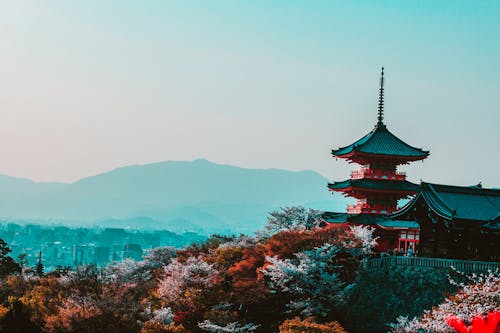 It's just before spring and the best place to enjoy it is in Ueno Park, Japan. Where you can see the cherry blossom. The Japanese cherry blossom also named sakura, has long been adored by people across the globe. It is regarded as a symbol of renewal, vitality, and beauty. During the spring season of each year, thousands travel to Japan to view the wondrous spectacle of these white or pink flowers blooming en masse. Enjoy many spectacle gardens such as Takachiho Gorge, Adachi Museum of Art, and the Shukkei-en Garden. After exploring the gardens discover real Japanese food, while fresh sushi is one of life's true delights, and a delicious bowl of ramen can satiate just about any craving, there's a lot more to Japanese food than just those two dishes. Book your flight with United Airlines. Find restaurants and tours in this city on TourMega.com
South Korea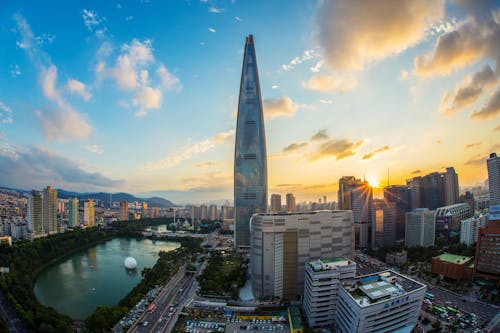 The 2018 Winter Olympics, officially known as the XXIII Olympic Winter Games took place in South Korea. It is also called Koreans as PyeongChang 2018. After watching the Olympics visit the most popular destinations such as Gyeongbokgung Palace or walk down the street of Myeongdong also called "Beauty Road" and try out street food. Enjoy a smooth flight with these airlines Singapore Airlines flights, Korean Air flights, Asiana Airlines flights, and Jin Air flights. You can book tours at TourMega.com