Best Places to Visit for Winter Travel
Best Places to Visit for Winter Travel
So, you want to travel around the globe but are concerned about the cold winter months? Not to worry. Winter travel is supposed to be fun! You could spend hours reading travel blogs to discover new places to go, or you could check out TourMega.com. This crowd-sourced travel platform lets users vote on the best countries and cities worldwide.
I love winter travel. I see it as an excellent way to escape the cold, but I enjoy exploring new places. The best part is how different everything becomes when the weather gets cold. You see things you've never noticed before and feel like you're discovering something new daily.
If you're planning your next big adventure or just curious about visiting another country in the winter months, here's my list of some of the most beautiful places to stay in the winter:
San Antonio, Texas
San Antonio is a great place to visit in the winter. The weather is mild, and a fantastic city for the outdoors. You can hike around San Antonio or drive through one of the many national parks nearby. If you're into history, don't miss out on visiting some of San Antonio's museums like The Alamo and Pearl Brewery Art Center.
If you want to exercise during your trip, there are plenty of places where you can hike or bike ride around town. There are a lot of restaurants and bars downtown with live music playing late into the night, and it's an exciting place to visit! If you want to party, several clubs stay open late enough so that everyone can go out regardless if they have class tomorrow morning.
Zermatt, Switzerland
If you're an avid skier or snowboarder, there's no better place to go than Zermatt. Located in the Swiss Alps, just below Mont Blanc, Zermatt is one of the most beautiful resorts in Europe. It's known for its ski slopes, and great toboggan runs, so if you're looking for something a little more daring than skiing or snowboarding, this could be your destination!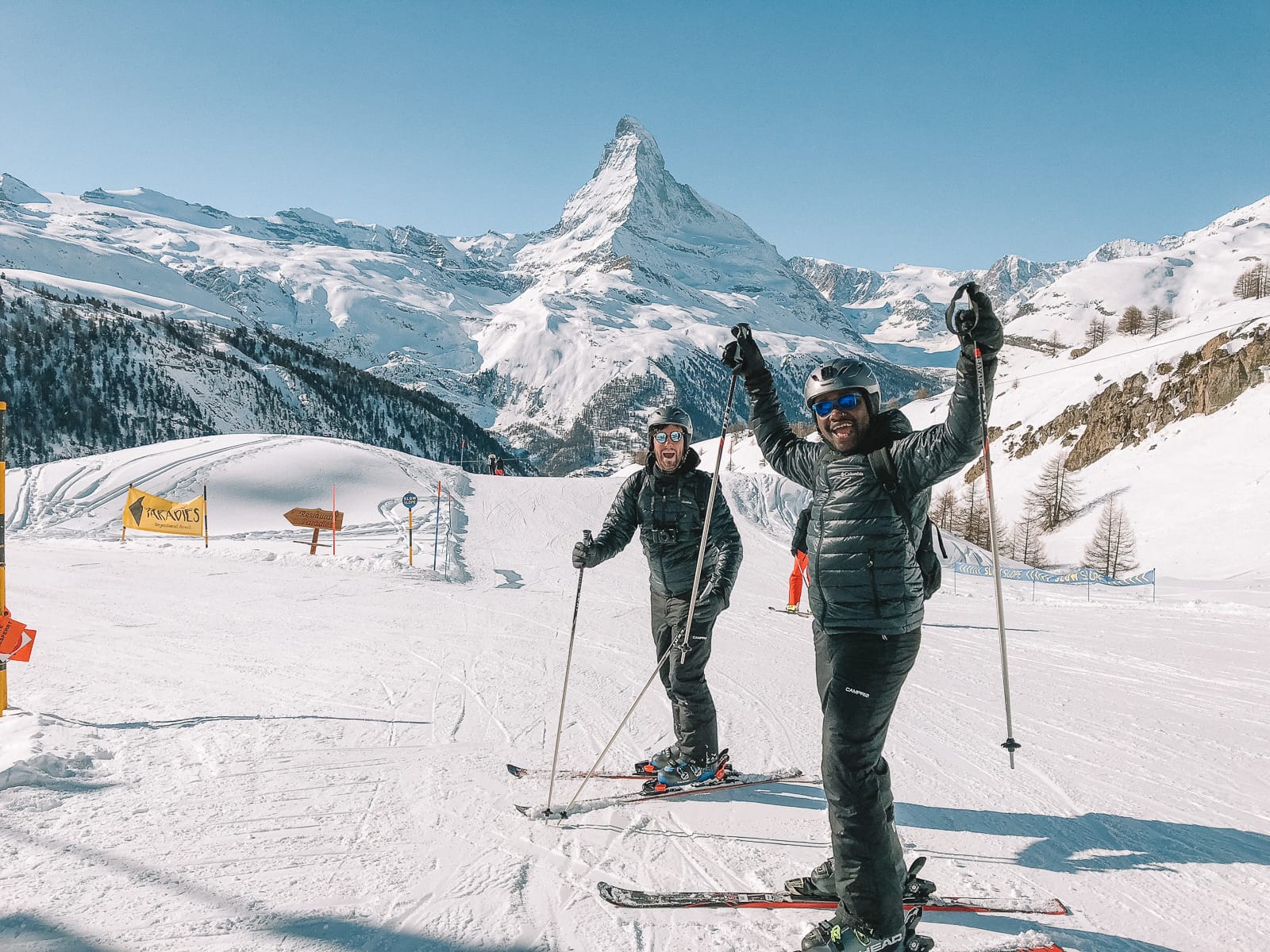 In addition to offering plenty of activities on its own, Zermatt is also located close enough to Milan and Zurich that it makes an excellent day trip destination. There are many restaurants, bars, and shops throughout the town center where visitors can spend their time shopping before heading back home at night or staying overnight at one of many hotels or hostels nearby.
If you are looking to learn how to ski, you can check out this Private 3-hour ski lesson in Zermatt.
Boulder, Colorado
Boulder is a great winter destination for travelers who want to experience the mountains. It has lots of activities and things to do, such as skiing, snowboarding, ice skating, and even indoor rock climbing. Boulder is right near Denver, so it's easy for travelers from nearby cities to get there. There are also a lot of hotels and restaurants in the area.
Check out this Night Sky Guiding Hiking Tour for an adventurous, unforgettable trip!
Yosemite National Park, California
It is a good place to visit in the winter. You'll see Yosemite Falls have frozen over and snow-covered peaks. There are plenty of different activities that you can do in Yosemite all year round, but here are several things you can do during the winter months:
Hike up the Half Dome (the tallest mountain in Yosemite). Expert guides make your 4 day Half Dome hike experience 5-stars, with delicious camp-cooked cuisine and comfort provisions around camp.
Cross-country ski or snowshoe around Mirror Lake or Tenaya Lake; these lakes freeze over during the colder months, which makes them perfect for skating on!
Scuba dive under waterfalls by visiting Bridalveil Falls after they freeze over, making it safe for scuba diving through them!
Check out our prior article that includes sites near Yosemite, such as Lake Tahoe.
Key West, Florida
There are few places better than Key West for those who want to travel somewhere warm in the winter. Located in southern Florida, this island city is known as the "sunshine state," with year-round temperatures hovering around 80 degrees Fahrenheit. And though it has some of the most intense weather patterns in America, hurricane season can make or break your vacation, and it's also home to pristine beaches, incredible wildlife, and an array of activities for all ages.
If you're checking for a good place to go on vacation with your family but are not quite ready to settle down yet, this may be just the spot for you! It has plenty of kid-friendly attractions like aquariums and museums that will keep everyone entertained while they soak up some sun on one of Key West's many beautiful beaches (or even better: rent out a boat!). You'll also find plenty of shopping opportunities, so don't forget about stocking up on souvenirs before heading home!
Kings Canyon National Park
Kings Canyon National Park is a great place to visit in the winter. It has many trails and is open year-round. The weather is usually straightforward, sunny, and dry. If you'd instead not hike, numerous amenities such as restaurants, hotels, and shops are available.
You can choose from several different trails that range in difficulty level:
Panoramic Point Trail – 10 miles round trip with an elevation gain of 1 mile (elevation at the trailhead: 7200 ft)
Cedar Grove Nature Trail – 0.2 miles round trip with an elevation gain of 100 ft (height at the trailhead: 8000 ft)
Skyline Meadow Nature Trail – 1-mile round trip with an elevation gain of 200 ft (elevation at the trailhead: 8500 ft)
These places are great, cheap options for an exciting winter getaway!
No need to use a lot of money when you're looking for a winter getaway. Plenty of places around the world offer excellent weather and exciting activities without charging an arm & a leg. 
In the winter, finding a place to travel worth your time and money can be hard. However, if you are looking for somewhere warm and exciting, these options are perfect. Whether it's skiing in Colorado or exploring the mountains of California, there are many places to explore during this year's season. So get out and take advantage of all of these fantastic opportunities before spring returns.