Popular Destinations to Visit During Fall
When you think of the season of fall, what comes to mind?  Is it the pumpkin spice? The trick-or-treats? Maybe we should slow down those cravings, there will be lots more time for lattes and sweets later and take in the brilliant colors of the autumn leaves.  Here are a few fall destination suggestions we think you'd love!
# Quebec, Canada
The maple leaf is announced as the chosen emblem of Canada. One of the most famous leaf-peeping destinations is in Quebec. The last week of September and the first week of October in Quebec is when you'll find the city environs leaves to be at their prime.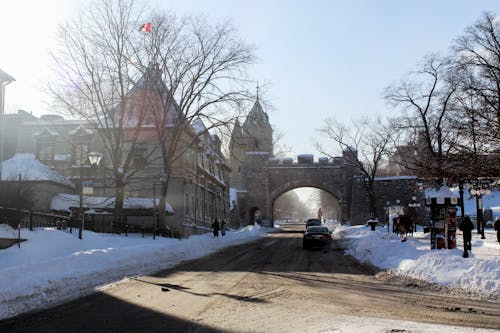 Because the Korean soap opera, The Lonely And Great God was shot last year in Old Quebec, it is drawing waves of tourists to the provincial capital. The Old Quebec city is comprised of the Upper Town (French: Haute-Ville) and Lower Town (French: Basse-Ville) and is known as one of the UNESCO World Heritage Sites. Explore the charm, history, and culture of Old Quebec–you can have a 2-hour walking tour that will teach you the beauty of their culture. This includes visiting the castle-like City Halls, Dufferin Terrace with its breathtaking view of surrounding landscapes, Quaint Notre-Dame-des-Victoires church, and so forth. Spend some time in Quebec city, and you will find its romantic and artistic personalities.
# Historic Villages of Shirakawa-Go and Gokayama, Japan
Japan is always the majority of people's favorite traveling spot. In Spring, Japan is one of the best places for cherry blossom (Sakura) sightseeing; In Fall, Japan is also a good place to see autumn leaves.
The Historic Villages of Shirakawa-Go and Gokayama are famous for their special scenery. There are over 100 houses built in the "gassho style", which is defined as having a roof in the shape of a triangle–similar to hands folded in prayer. A cool fact is that all the Minshuku (Japanese-style farmhouses) only allow guests to stay a maximum of 1 night in each house. If you would like to stay 2 or more nights, you will need to stay each night in different houses. Although it will be really inconvenient for people to stay there for a period of time, you will not regret visiting this mysterious village!
# California, The United States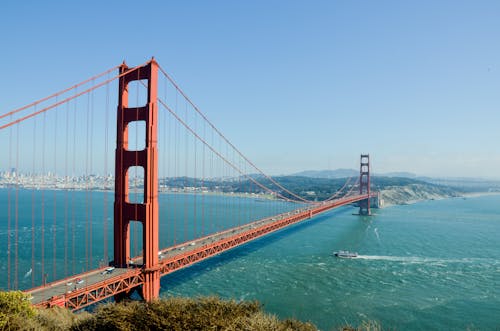 Besides viewing the autumn leaves, the temperature during fall is good for traveling. The leaves in California do not turn red, but fall is still one of the best seasons to visit California.
Yosemite National Park, a worldwide famous destination, has mild weather in fall and Cooler temperatures which make hiking and rock-climbing more comfortable. Also, because there will be fewer tourists, Yosemite will be less crowded. Yosemite boasts some of the best views, hiking trails, and family vacation opportunities in the country.
Another fall destination in California that needs a mention is the Scenic Highway 395, which is viewed as one of the Best Fall Foliage in the State. The aspen trees growing on the mountainside turn golden, and the scenery inspires awe. You can get to several lakes using this route, Starting from the south end, you'll see the lake and then the village of June Lake. Continue on, there are Lake Tahoe, Gull Lake, Yost Lake or Parker Lake, Silver Lake, and Grant Lake!
# Russia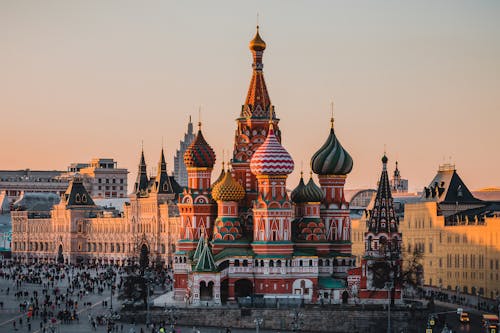 Some people say that photos of the fall season in Russia can only convey 10% of its real beauty. The landscape in Russia can lead you to some of the most breathtaking scenery in the world, I guarantee you will fall in love and wouldn't want to leave. During autumn, the country is swathed in golden hues. It is a masterpiece of the Gods. 
The varied and beautiful views in the fall are waiting for people to feel and discover. One thing we should note is that Russia's autumn is really short and quite unpredictable, but this is also a chance to experience different features of Russia.
I hoped you enjoyed it, and please don't forget to follow us on Instagram, Facebook, and Twitter to be up to date with all our content.
About TourMega
TourMega is the largest search engine in the world dedicated to tours and activities. The CEO Quynh Pham, a world traveler who is a serial entrepreneur with a technology background, realized there isn't a centralized place where you can search and compare the tours and activities. From Japan to San Francisco, passing by Paris, TourMega features more than 300,000 tours, activities, museums, restaurants, transportation services, and more! In just a few clicks, travelers can book unique experiences from their computers and mobile devices. For more information please visit www.tourmega.com or contact us at [email protected].