Top Sightseeing Tours In 2022
Sightseeing tours
Imagine you could see the world, the sites, and a bit of everything. That's why we offer the best sightseeing tours here at TourMega. We are a collection of comprehensive site tours that will take you on a journey. The best leading websites on the internet that have from fashion to food, we cover it all.
TourMega offers sightseeing tours of famous landmarks, UNESCO sites, and worldwide cities. Traveling by foot is a tradition passed down from generation to generation. Exploring a city on foot ensures a more fortuitous encounter with the city's essence than if you were to travel by bus or subway. 
Private City Tour with Pick Up
Paris has been a popular tourist destination from all over the world for centuries. From its gorgeous architecture to its famous landmarks, Paris offers plenty for visitors to see and do. And now, thanks to our private city tour with pickup service, you can enjoy an intimate day out in the French capital without having to worry about transportation or ticketing.
At TourMega, Our private city tour with pickup service will get you started immediately by picking you up at any address within Paris's city limits. Will take you on a tour of all the major sights and attractions, including Notre Dame Cathedral, The Louvre Museum, The Arc de Triomphe, and many more. Afterward, we'll drop you off at your hotel so you can rest before dinner.
Nairobi national park tour
Nairobi National Park is one of Kenya's best places to see wildlife.
It is located in the heart of Nairobi, making it a great place to start your adventure. It was also the first national park established in 1946, making it a historical landmark. The park has an area of 710 square kilometers and contains various species like lions, elephants, giraffes, and much more. As a result, it is among the best places for nature lovers who want to get closer to nature and explore some wild animals up close.
David Sheldrick elephant orphanage tour
The David Sheldrick Wildlife Trust is a Kenyan conservation charity founded in 1977 by Dr. Dame Daphne Sheldrick DBE and her late husband, David Leslie William Sheldrick CBE, CMG, DSO, MC (9 January 1906 – 24 March 1970).
The charity is named after David Leslie William Sheldrick, who pioneered the rescue and rehabilitation of elephants injured or orphaned due to human conflict. The DSWT has its headquarters at the Nairobi National Park in Kenya's capital city. They care for over 60 elephants and rhinos orphaned due to poaching or other reasons.
It also assists other wildlife facilities around East Africa and runs education programs. They help combat wildlife crime by raising awareness among children about the importance of protecting all animals through responsible tourism practices.
Kevin's Kibera Slum Tours
Have you ever considered visiting the slums of Nairobi, Kenya? For instance, Kevin's Kibera Slum Tours offers visitors a chance to learn about the history and culture of this community. This tour takes place in one of Africa's largest shanty towns, which houses more than 1 million people.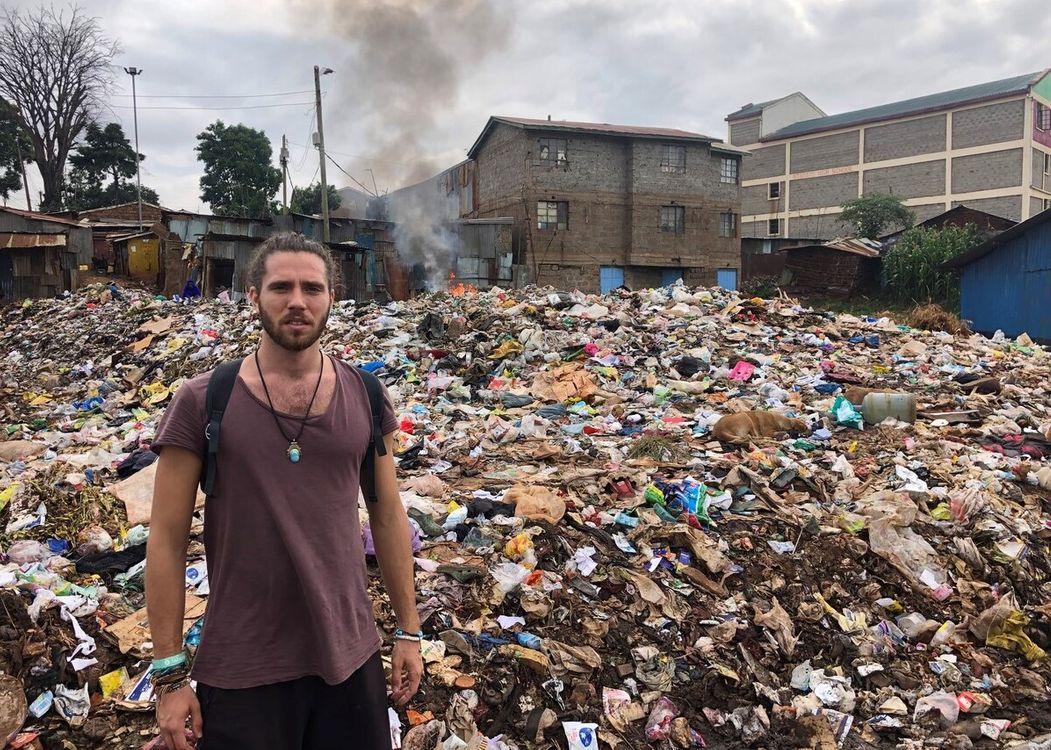 You'll see what life is like for residents here. They live in tin-roofed huts with no running water or electricity and explore how they work together to build a better future through education and entrepreneurship. The tour includes a stop at the Kibera Primary School, where you can observe students in class and meet with their teachers. For instance, You'll also go to the market area, where locals sell handmade clothes, shoes, and accessories made from collected or recycled materials.
Nairobi Historical Walking City Tour
The Nairobi Historical Walking City Tour is the best way to see all of Nairobi's highlights. The tour starts at the city center and takes you around the National Museum, Uhuru Park, and the Parliament Building.
You'll also pass by the Central Business District, Kenyatta International Conference Centre (KICC), Karen Blixen Museum & Outbuilding, Kenya National Theatre, and Kenya School of Monetary Studies. The tour ends at "Little Ethiopia," which is famous for its international restaurants along Jogoo Road.
We have plenty of more walking city tours here as well, check them out!
Amboseli National Park
Amboseli National Park is a Kenyan national park located southwest of the country, on the border with Tanzania. The park was established in 1948. The park covers an area of about 1,084 km² and consists primarily of a large Salt Lake (Lake Amboseli) surrounded by savanna woodland. The name Amboseli means "endless plains" in the Maasai language; it is derived from two Maasai words: ama, telling "mother," and bosri, meaning "plains."
Amboseli has become famous for its elephants which are easily seen close-up because they congregate here each dry season. Their traditional migration routes into Tanzania are blocked by floodwater.
For instance, the dry season lasts from April to early November. Rainfall averages 200 millimeters per month but can be as low as 30 mm or as high as 450 mm, depending on the location within the park boundaries.
Nairobi to Kiambethu Tea Farm Tour
This tour is guided by the owner, who has been in the tea industry for 30 years. The full-day tour includes lunch at the farmhouse. It's a great way to learn about tea farming while enjoying nature and taking in some breathtaking views of Mount Kenya on clear days.
Nairobi Full-Day Excursion
The Nairobi Full Day Excursion takes you to several different areas around the city and surrounding areas. You will visit the National Museum, which exhibits the history of Kenya and its wildlife, and the best sightseeing tours. Also, an ethnological collection that includes crafts and artifacts from over 2,000 years ago. You'll also see the Giraffe Center and its resident giraffes who were saved from extinction by international breeding programs like this one.
Your guide will brief you on important historical sites in Kenya, such as Uhuru Park (Freedom Square). During Kenya's colonization by Great Britain, many people were killed or imprisoned for demanding their freedom from British rule; on Parliament Hill.
Independence Hall; State House, where both presidents Kenyatta and Moi lived during their terms of office; City Hall; Central Railway Station; Standard Group House, where Jomo Kenyatta once lived with his family before becoming president in 1964 (this house was later renamed Harambee House after independence).
Muthaiga Country Club, where former President Moi used to play golf regularly with other high-ranking officials. Also, Karen Blixen Coffee Garden is still run by descendants today. However, they have never met Karen Blixen herself since she died shortly after leaving Africa. Some claim she did return secretly without ever returning home again several times before finally dying peacefully late at night. She was inside her private bedroom at her farm called "Runga Runga."
Don't miss the sightseeing tours// We have the best guides for you.
We provide some of the most affordable tours in Nairobi, Kenya, so don't hesitate to book your excursion with us today. TourMega hopes Nairobi Sightseeing Tours have given you a taste of what to expect on your trip. So, what are you waiting for? Get out there and enjoy.
Please also feel free to see our best sightseeing tours in Belize!
Please remember to follow us on Instagram, Facebook, and Twitter to be up to date with all our content.