Most Famous Historic Attractions Around the World
Historic and famous attractions
Famous historic attractions are important parts of history and are known widely across the globe. Historic attractions can range from large buildings to small streets or even simple country churches and synagogues. This is a selection of the most exciting places to visit.
Tour Mega is your connection to the most incredible tours on Earth! Whether you're looking for a fun adventure, an educational opportunity, or planning a family vacation, you can find it on our site. Find the most famous places on earth and explore!
Seattle City and Snoqualmie Falls
Seattle, Washington's largest city, is named after Chief Seattle, a leader of the Duwamish and Suquamish tribes. Pike Place Market and the Space Needle are two of the city's many attractions.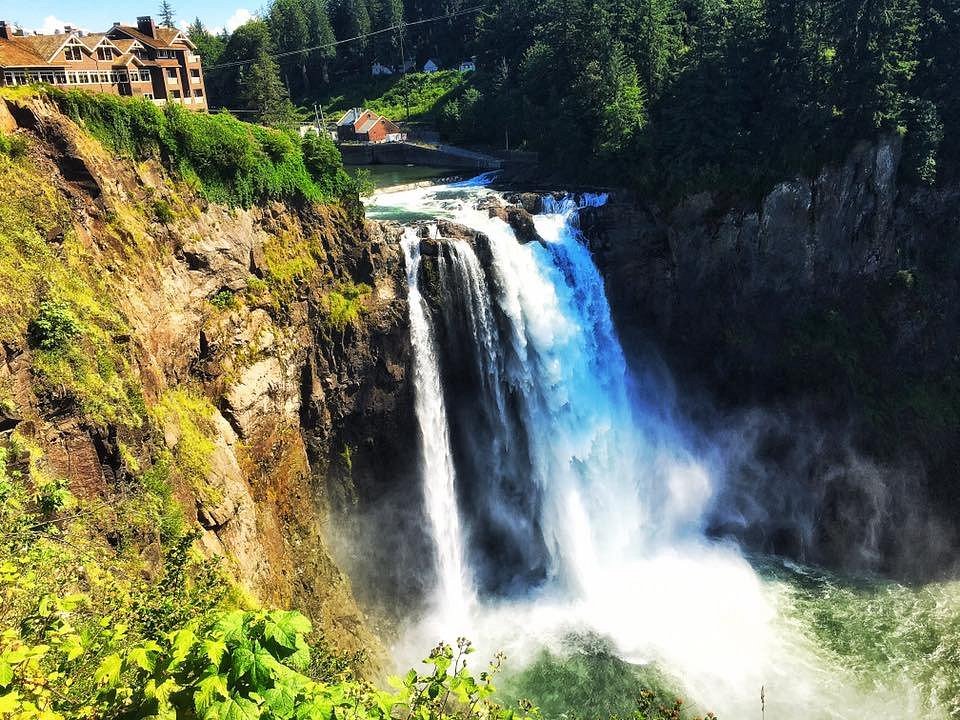 Snoqualmie Falls are located in Snoqualmie, Washington, about an hour east of Seattle. Snoqualmie Falls are the second tallest falls in Washington State at 620 feet high. The first is Eagle Falls, at the top of a 200-foot climb near Lake Wenatchee. The space needle is an iconic tower over 605 feet tall and was built for the 1962 World's Fair. This is one of the many famous historic attractions on the west coast of the US.
Shenzhen Museum
Shenzhen Museum is located in the Futian District of Shenzhen, China. It was formerly known as the Shenzhen Cultural Center. It is the largest museum in Shenzhen, with a total construction area of about 40,000 square meters. Shenzhen Museum has three stories above ground and two below. The first floor includes exhibitions on cultural relics from ancient times to modern history. In addition, An audio-visual show displays how Shenzhen developed from a fishing village into an international metropolis.
At this level, children can also play interactive games. On the second floor, you can see exhibits relating to science and technology, ancient architecture, and ceramics; upstairs, there are exhibits relating to natural history, including fossils of dinosaurs found around Shenzhen. There are also displays related to contemporary art (especially those produced by local artists). Finally, there's an astronomy observatory where visitors can learn more about space exploration via interactive multimedia platforms or through telescopes mounted outside on rooftops.
Splendid China and Folk Culture Villages
Next, located in the northwest of Shenzhen, it is a large-scale theme park with a total area of over 20 square kilometers. It is the largest theme park in Asia. The Splendid China Area covers an area of about 10 square kilometers, including Tiananmen Square and three main scenic areas – Beijing Imperial Palace, Forbidden City, and The Great Wall.
In addition, there are replicas of other famous cities of interest. Shanghai's Bund Promenade along Nanjing Road and Xi'an's Bell Tower and Muslim Quarter are amazing sights to see. Also, Numerous folk villages from different regions across China are interesting ties to history. You can explore further by taking cable cars or gondolas up hillsides where each town has its unique culture to explore, such as black pottery-making techniques at Longshan Kiln Village (Longshan CizHOU).
Also, Paper cutting artisans working on bamboo slips at Maolin Paper Cutting Art Village (Maolin ZhongSHENG) or clay figurines being hand-painted at Zhuangyuan Clay Figurine Art Center (Zhuangyuan HuAYU).
Silk Road Discovery from Shenzhen
If you're in Shenzhen but want to take a trip down memory lane, the Silk Road Discovery from Shenzhen is your best bet. For those who don't know, the Silk Road was an ancient trade route through Central Asia that connected China with Europe from around 100 BC to 1450 AD.
The trail started at Xi'an and passed through places like Hanoi (Vietnam), Istanbul (Turkey), Beijing (China), and Moscow (Russia). A trip to China's famous Great Wall is a must-do if traveling down this path. Feel history come alive as you walk along its ancient stones and see how it has stood against invaders over thousands of years. In addition to these two excellent sites, many other historical attractions are worth exploring.
Dafen Village
Dafen is a village in Shenzhen, China. It's known as the "birthplace of Chinese oil painting" and is home to more than 200 artists who make copies of famous paintings for sale around the world. Also, the industry provides about 60% of the world's oil painting market. This makes up an estimated 70% of all paintings sold in hotels and stores around the globe.
Dongmen Old Street
Dongmen Old Street is one of the oldest streets in Shenzhen and has been preserved since the Qing Dynasty. It's a must-see for tourists who visit Shenzhen.
Located in Luohu District, Dongmen Old Street is a famous shopping street. Some say you can find anything you want here, from cosmetics to clothes and electronics! You'll feel like you've stepped back when you walk through this street. There are many traditional Chinese buildings on both sides giving off an old-school vibe. You can find a lot of products, from food items such as dried fruits to handicrafts like papercuts or wood carvings.
Yunnan Discovery from Shenzhen
Yunnan is a province in southwest China. It is well-known for its natural beauty and diverse cultural heritage. Yunnan has many scenic spots, such as the famous Lugu Lake and Dali Old Town. Shenzhen is a city in Guangdong province, located on the coast of the South China Sea. Shenzhen was one of China's first Special Economic Zones in the 1980s to foster economic growth and development. It's now a modern metropolis with a booming economy thanks to its trade, finance, logistics, IT industries, and tourism.
The window of the World Theme Park in Shenzhen
Firstly, the Window of the World is a theme park in Shenzhen, China. It is the world's largest window, which covers an area of 60000 square meters. That's more than 100,000 life-size replicas of famous landmarks exhibited in this park.
Over 1,000 meters of glass panels are installed here, and it has over 1,000 meters of light and sound effects. Every day, more than 20,000 people visit Shenzhen's Windows Of The World Theme Park. It also has many tourism resources like hotels, restaurants, and shopping malls nearby so that you can enjoy your holiday any time during your stay at this place.
Ladies Market and Apliu Street Flea Market
The Ladies Market is Hong Kong, China's largest and most popular tourist destination. It has over 3,000 shops selling souvenirs from Hong Kong and mainland China. Apliu Street Flea Market is a popular destination for tourists in Hong Kong.
Located on Apliu Street in Sham Shui Po district, it is one of the three major street markets of Kowloon Peninsula, along with Temple Street Night Market and Temple Street Bird street market. A visit to these two markets will give you an insight into traditional Chinese culture and provide opportunities to buy souvenirs that you will remember forever.
Lhasa, Yamdrok Lake and Khampa La Pass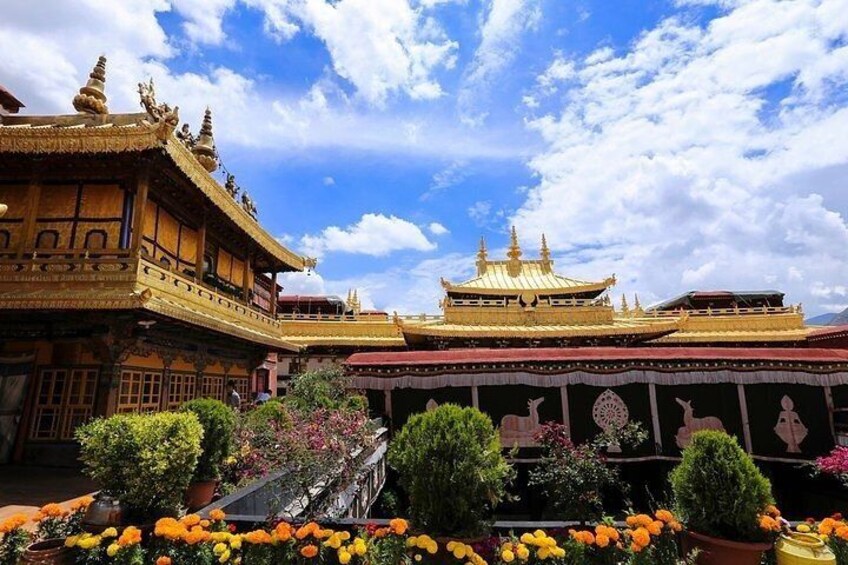 Lastly, Lake Yamdrok, also called Yamdrog or Nyagqu River, which is a sacred lake in Tibet. Lake Yamdrok is 4,611 meters above sea level and is the largest saltwater lake in the world. The lake covers an area of 14 square kilometers and has an average depth of 3 meters deep, with a maximum depth of 10 meters. More importantly, the water has a pH value between 6 and 7, with a temperature range from -3 ° C to +20 ° C during the winter months (December-May).
This giant body of water attracts thousands of tourists annually because it offers some great views and astonishingly beautiful scenery that can be seen from different angles depending on where you are standing on its shoreline. If you are arranging a visit to China, We hope that these attractions will assist you in planning your itinerary and making the most of your visit to Hong Kong.
If you would like to visit some of these attractions, we recommend that you book your trip as soon as possible with us at TourMega.
You can visit the official website or contact us through our social media platforms, Instagram, Facebook, and Twitter, to be up to date with all our content.