Top 10 Best Cities for Food Tours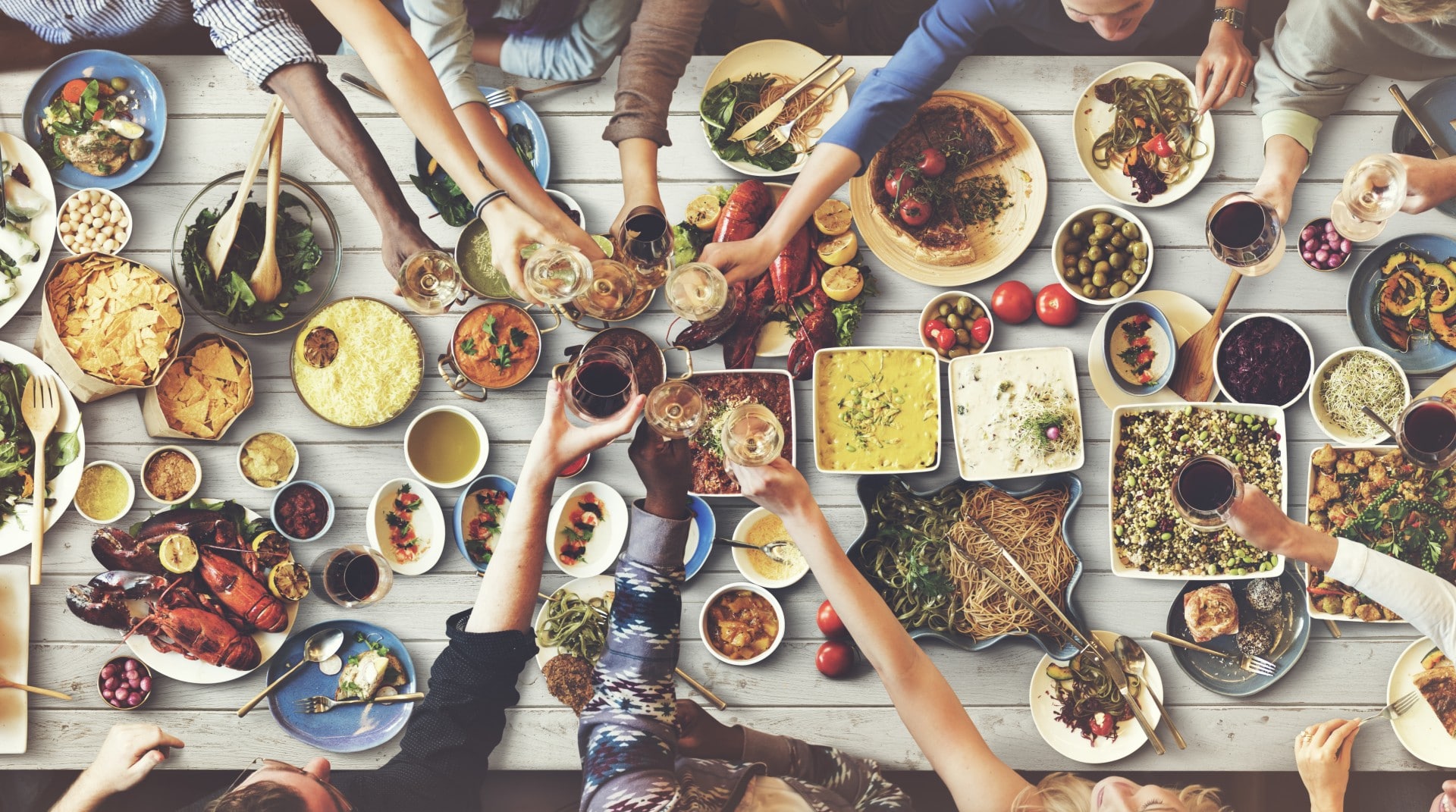 Here lies your guide to the most rewarding spring vacation in 10 of the most beautiful cities in the world.  Some of these food tours you are about to see are so spectacular you will have to book your next trip there. 
Why not treat yourself this spring to a chance to try new food from around the world?  Food is a commodity that can bring a smile to anyone's face. It's time for you to take a break from that routine meal plan and satisfy your cravings, so grab some friends or your lover and try one of these exciting and inexpensive food tours.  Rejoice with loved ones this spring by taking a drive or flight to one of these cities to make this year's getaway an unforgettable (and tasty!) one.
If you're interested in any one of these cities but wanted a more detailed guide, you're in luck!  We will be exploring each of these cities more thoroughly with their own post on our blog.  San Francisco will be heading off this series, so keep an eye out for it by following our social media down below this article!
San Francisco, California, U.S.
We begin our journey around the world in the fast-growing and popular San Francisco.  This place boasts of having many exquisite fine dining restaurants, local specialties, and comfort food. If you are planning to walk around the city, you will find a surplus of places to stop for a bite or a drink, but the Fisherman's Wharf should be first on your list.  You will find outstanding restaurants suitable for big or small groups (despite the area being labeled as a tourist trap!)
If you want to mingle with the locals, stop and have a bite at Buena Vistas Cafe, which has been open since 1916 and claims to be the creator of the famous Irish Coffee.  (Saturday and Sunday are the best days to go to this cute cafe!) If the Irish Coffee opened your appetite then take a walk to North Beach (a.k.a  Little Italy) and have your lunch break at L'Osteria del Forno. This little Italian tavern is the oldest and, sadly, the last family-owned restaurant in the historical Italian district.
Craving Asian food instead?  Chinatown is teeming with delicious restaurants, but one place that stands out is China Live. This restaurant has a comprehensive list of Chinese favorites such as dim sum and BBQ, all served so strategically you're going to want to Instagram it!  Because Chinatown is so large and busy, a guided food and landmark tour is a must if you don't want to get lost in the sea of locals and tourists!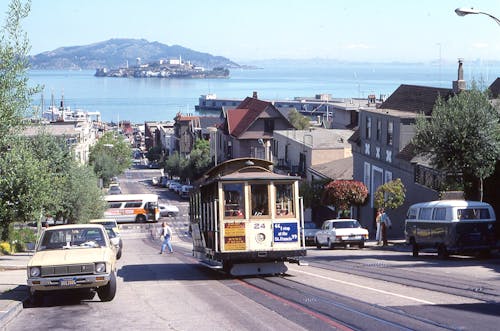 San Francisco is notoriously known as the heart of Silicon Valley, and if you're one of the many visitors here on a business trip, you probably don't have the tourist luxury of searching for a great place to dine.  We understand! A prominent place to have a great lunch is Tadich Grill, California's oldest restaurant (166 years!) serving classic seafood on a grill.  If you are looking for a good restaurant to eat after hours, you should try Bouche in Union Square, where you can eat food until 1:00 AM – perfect if you ended your day late and you have a big appetite!
San Francisco's Latin District is the next place to stop on your journey through the city. Here you will find all kinds of Mexican, Peruvian, Honduran, and Spanish restaurants. Among them is Taqueria La Cumbre, the birthplace of Mission Style Burrito. This Mexican joint was featured in the popular show Man vs. Food when Adam took on the challenge of downing a massive, meat-filled burrito. Watch the video below! Just across the street is Limon Rotisserie, which has been serving authentic Peruvian dishes for over 15 years. If you're more in the mood to relax with some wine tasting but don't have the time to take the trip out to Napa Valley, check out Amelie wine bar. For only $12 people can enjoy three flights of any wines from the wine list served by the glass. And, of course, we cannot talk about San Francisco without mentioning these Michelin Stars restaurants: Gary Danko, Atelier Crenn, Aquarello, Michael Mina, La Folie and Kin Khao.  See you in the city!
Tokyo, Japan
Tokyo walking tour with gourmet local food
Ah, the charming and exciting streets of Tokyo.  Here at TourMega, we looooove Tokyo! 
For over a century, Michelin Guide has been giving its prestigious stars to exceptional restaurants.  Gaining one of these stars can skyrocket a restaurant's success and is regarded as one of the highest awards in the food industry. We all love Japanese cuisine but after a gourmet trip to Japan's capital, you will never eat at your local Japanese restaurant again!  Tokyo is at another level.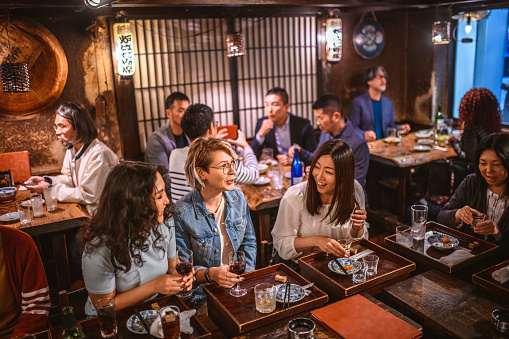 At TourMega, there are a total of 114 Michelin star restaurants in Tokyo alone for you to choose from.   These are all very popular, so we've already reserved a seat for you. All you have to do is choose the restaurant you want to try out and book it.  So, here are our top picks!
If you're here with a large group, this walking tour is a great pastime to do with a group of up to 20 people!
Tickets for the Tokyo walking tour
Paris, France
Lunch Restaurant 58 Eiffel Tower Ticket and Seine River Cruise
We couldn't put together this article without giving honor to this beautiful city.  With more than 13700 restaurants and bars, the French capital is definitely the best city for food lovers. Whether you are looking for a gastronomic experience at one of their many Michelin Star restaurants, to grab a crepe while walking in Montmartre's streets, or a picnic at le Jardin du Luxembourg, you will always find something delicious to eat.
We asked our French team member Marie what people like to eat in Paris, to which she replied with this:  la baguette, du vin et du Fromage biensure! The best baguettes are at Le  Grenier à Pain des Abbesses bakery located in the 18th district and Boulangerie Brun, a place where the French President gets his bread.  You simply cannot have a full Parisian experience without wine and cheese, so head on over to Montmartre for a glass of exquisite wine.  
Finally, if you want a spectacular view of Paris while enjoying a 4-course meal at a fair price, then the Eiffel Tower is the place to go! For less than $200 per person, you can have a full dinner in the sky at Level 58 restaurant. Many celebrities and political figures have dined here in the past, including U.S. President Trump and French President Emmanuel Macron.  Even at an affordable price, don't forget that you are in France! Break out that fancy outfit you've had stuck in your closet for months. The dress code, etiquette, and manners are all very important here. 
This article featured on Expatica detailing French etiquette if you weren't familiar with French savoir vivre; there are a plethora of practical tips you can take to so you're not that tourist all the locals roll their eyes at! 
If you are planning to go to the Champs-Elysees, you should stop by La Duree, the birthplace of the world's finest macarons. If you're there with your family, you should try a local chaines le Paradis du fruit where they have menus for adults and children.  Marie says that the best dishes are steak fries and ice cream. Looking for a dessert after a day of admiring the sights of Paris? Stop by Berthillons located in the Ile de la Site near Notre Dame cathedral, where you'll be served high-end homemade ice creams and Roberts.  
This fine-dining restaurant serves you delicious, colorful food in a picnic basket (picture shown below) while you admire the sights and sounds of Paris from the first floor of the Eiffel tower.  Tickets for Lunch Restaurant 58 Eiffel Tower Ticket and Seine River Cruise
Mumbai, India
Eat Like a Local Mumbai Street Food Tour by Night
Alright, it's time to head back east to the exciting and joyful streets of Mumbai, India. Most of us have tried Indian food at a restaurant, but if you were to ask an expert on Indian food where the best Indian restaurants are in your city, they will always tell you that ZXY restaurant is decent.
If you really want a taste of genuine Indian cuisine, you going to have to make the trip to Mumbai! The lively city, busy streets, and friendly locals are always ready to feed you the best of the best. You'll soon find that if you want to feast like a king, you need not look further than the street food, which serves the tastiest dishes for only a few dollars.  There's no need to book a restaurant when you can be served on the post by a smiling cook. Loosen up, relax, and get ready to get your hands a bit messy. Food always tastes so much better with your hands. If you are thrown off by the idea of eating with your hands in public, just think about how you eat burgers, chips, fries, burritos, pizzas, chicken wings, or shellfish back home!  (Except Marie, our Parsian diva, who still eats burritos, shrimps, and pizza with knives and forks)
Feeling adventurous? Head on over to Shree Thaker Bhojanalay, a mouthwatering restaurant that serves an assortment of dishes arranged on a platter, more commonly known to locals as Gujarati Thali.  Although you may feel intimidated by the big country, Mumbai is the one-stop-shop that offers you all the local specialties that will satisfy your appetites, such as the South Indian favorite dosa (crepe with rice and black lentils), panipuri (pastry with potatoes, onions, chickpeas, and spices), dumplings, and other sweet pastries. If you want to make the most of all the city has to provide, join a street food tour by night!
Valencia, Spain
Ah, Spain.  The lovely country is always the place to go if you are anywhere near southern Europe. We are all familiar with its capital Madrid and the lively Barcelona with its world-class football team Barca, but few know about Valencia.  This romantic and warm city serves as the home of the famous dish, paella. Paella is regarded by the people of Spain as their national food dish, but this antique meal originates in the city of Valencia.
There are many different types of paella – seafood, vegetable, black with squid ink, rabbit or mixed – but the classic Valencian paella consists of white rice, green beans, meat, beans, and saffron and rosemary seasoning.  If you're a night owl, you're going to love the food scene in this city! In Spain, people usually eat very late, at around 10:00 PM and some restaurants do not even open until 8:00 PM. It takes time to create the flavors that make paella so delicious, so we recommend sitting back with some tapas or a glass of sangria while waiting for your dish!  You're going to want to come with a loved one or family member because a lot of restaurants only serve large portions of paella with enough to feed two or more people.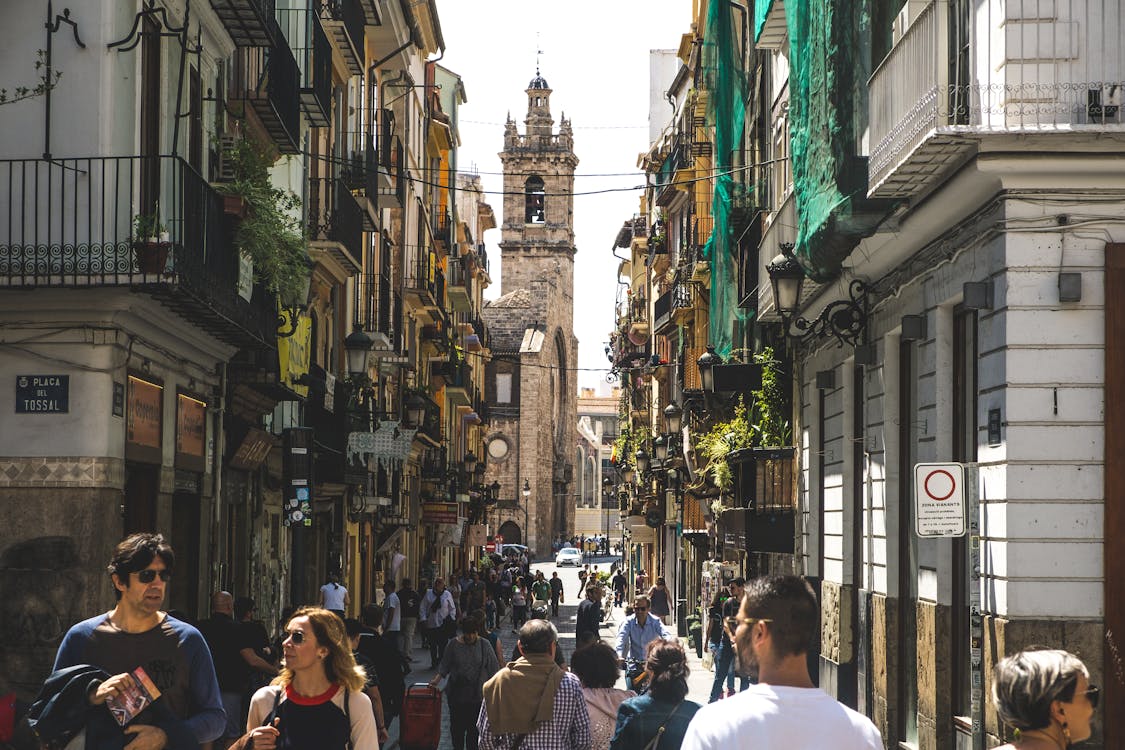 Don't worry if you're alone though! Valencia is alive with friendly locals who would never turn down an invitation to join you for dinner. If you end up meandering through old downtown, venture to Petit Bistro at la Plaza de la Virgen or Navarro Restaurante.  Because Valencia is along the coastline, you can also enjoy a delightful lunch or dinner by the sea on Malva-Rosa or Patacona beach.  After tasting real Valencian paella, we know your taste buds won't settle for anything less than the real deal.
Nothing beats locally-made, tried, and true paella, especially if you have a witness with you to rave about it when you come back home!  At TourMega, you will be able to find cooking classes and budget-friendly food tours provided by locals that speak both Spanish and English.  These are fun to do in small groups of up to 10 people, so you can either make it an intimate date with a loved one or turn it into a fun lunch with a group of friends.  If you want a behind-the-scenes look at how this dish is made, check out this video on a cooking class in Valencia, Spain.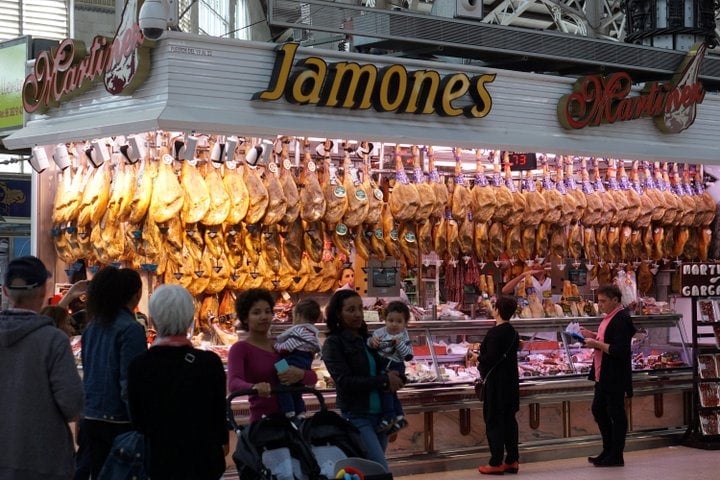 This tour will delight your cravings as you enjoy paella after walking through the best markets of Valencia.  Satisfy both your inner shopper and foodie with this budget-friendly tour!
Tickets for Valencia's Best Markets & Paella Tour
Marrakech, Morocco
Marrakech Walking Tour for Foodies
Our food journey takes us a little bit southward, to a city located on the tip of Africa.
About the Tour
This walking tour will let you admire the beautiful architecture while sampling rich meats, mint tea, smoothies, honeyed pastries, and handmade couscous.  It's the perfect food tour for those who like to sample just a little bit of everything, and the diverse menu gives you plenty of options to choose from. You are sure to have a new favorite dish after finishing this tour at La poste, Place Jamelfna, where you first began the tour.  This is another tour that requires at least 2 people to sign up, so call your best friend, bundle up (the forecast this spring shows a bit of rain!), and book a flight to this old-fashioned city of flavorful food and spectacular sights
Tickets for Marrakech Walking Tour for Foodies

Milan, Italy
Milan's Favorite Food Tour
The fashion capital
As you probably know from scanning Vogue or keeping up with your favorite models (any Karlie Kloss fans?), Milan is a popular fashion destination because of the high-end fashion weeks that take place every spring and fall. Although the spring fashion week occurred in March, there is still an air of grandeur as locals and tourists alike wait expectantly for their favorite designer's autumn/winter collections.  Here are some recommendations on where to find classic treats/drinks: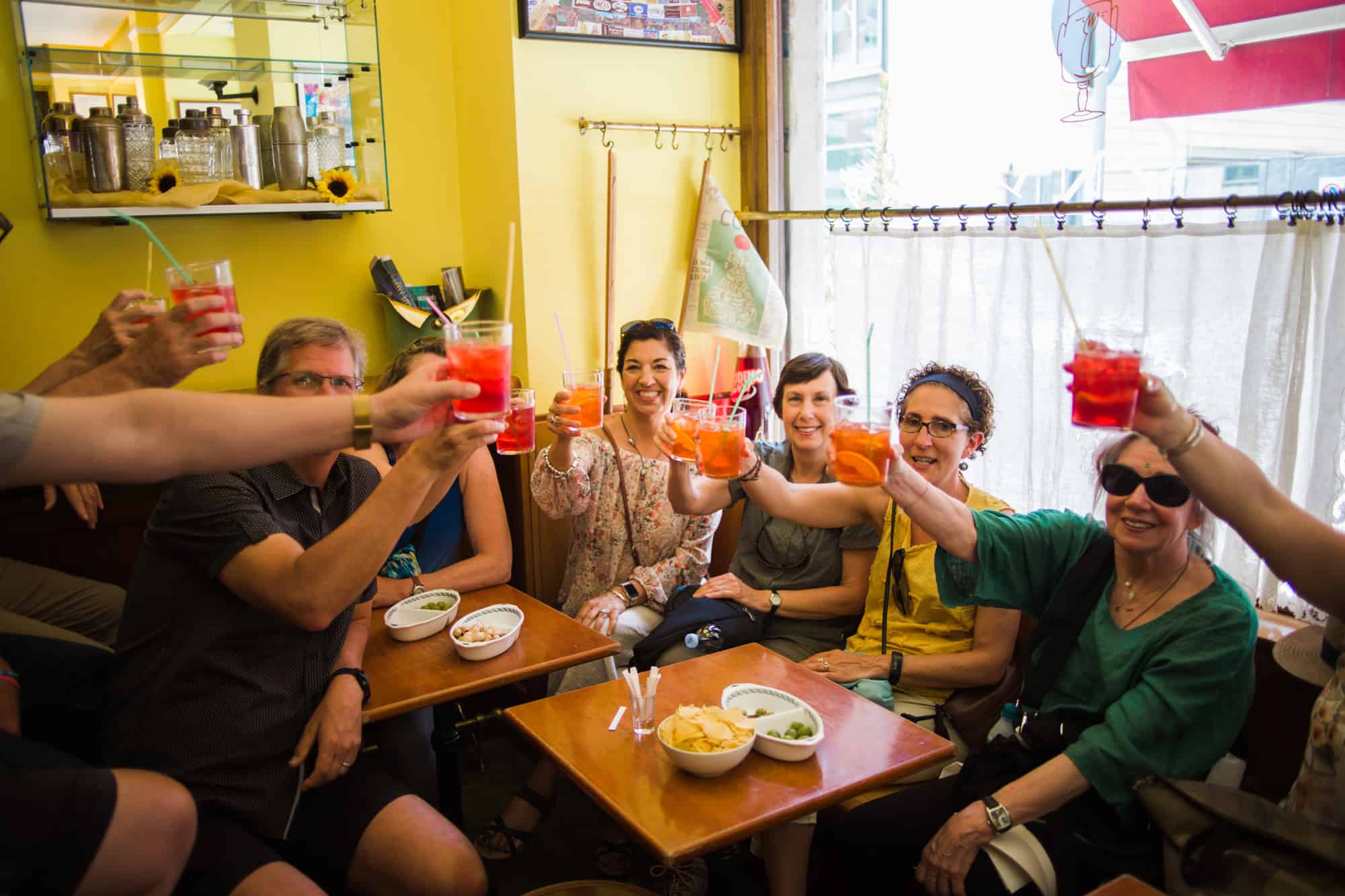 About the tour
If a stroll through the mesmerizing district of Brera with a glass of wine in hand sounds like your perfect spring vacation, this Milan food tour is for you.  Starting at the Metro Lanza, you'll meander through the community of locals and cute shops, stopping at 7 places to taste treats such as gelato, cured hams, cheese, and traditional, locally made pizza! Join in on the excitement and opulence as you savor the tastes of authentic Milanese food and drink.
Tickets for Milan's Favorite Food Tour
Mendoza, Argentina
Mendoza Private Wine Driver Guide
It's time to head southwest to the colorful and romantic city of Mendoza, Argentina.  The city is known for having some of the finest and most luxurious wines in the world. What better way to spend your spring vacation than a private tour through three vineyards to try them out.  For this tour, dig up your summer dresses or comfortable shorts, because the sun will be shining down this spring. Meander your way through idyllic vineyards as you bask in the sunlight with a glass of Argentina's most famous wine, Malbec.
Details of the tour
Your booking of this tour includes a private chauffeur who will drive you to the three vineyards in the Valle de Uco wineries, a wine-loving guide to take you through the process of wine-making, and a reservation for a winery lunch.  A trip like this one cannot be rushed, so take your time truly enjoying the intricacies of this full-day tour. The best part about this is the relaxation. All that is required of you is to wake up refreshed and ready, and your private car will be waiting for you outside your hotel (yes, that's right! Pick-up and drop-off are included).
Every wine-lovers dream
Among the other best wine cities in Argentina are Patagonia, Salta, and San Juan, but Mendoza stands as the best of them all.  Below is a list of the 5 best wines that this majestic city has to offer, all of which were grown locally from where you will be:
94 O. Fournier 2010 Malbec (Uco Valley)
Trapiche 2010 Finca Ambrosia Terroir Series Single Vineyard Malbec (Mendoza)
93 Cheval des Andes 2009 Red Wine (Mendoza)
Alta Vista 2011 Temis Single Vineyard Malbec (Uco Valley)
92 Vistalba 2010 Corte A (Mendoza)
Tickets for Mendoza Private Wine Driver Guide
Bangkok, Thailand
Private Cooking Class with Market Tour
According to the Mastercard Global Destination Cities Index, Bangkok is the most visited city, beating London and Paris.  Why are so many people drawn here? This city boasts of an abundance of attractions such as the Temple of Dawn, the infamous floating markets, and the Grand Palace which previously served as the home of the Thai King.
Bring out your inner chef!
One of the most intimate and rewarding ways you can connect with your closest friends is by learning how to make a meal from scratch.  There are plenty of things I can't remember about my childhood, but the ones I do were the moments I spent creating homemade tamales with my grandmother during Christmas.  Although you probably won't find many classes on tamale making, you can try your hand at making traditional Pad Thai with a yummy dessert on this tour in Bangkok! If you're going to be traveling to this magnificent city this Spring, complete your stay with this private cooking class of a three-course meal.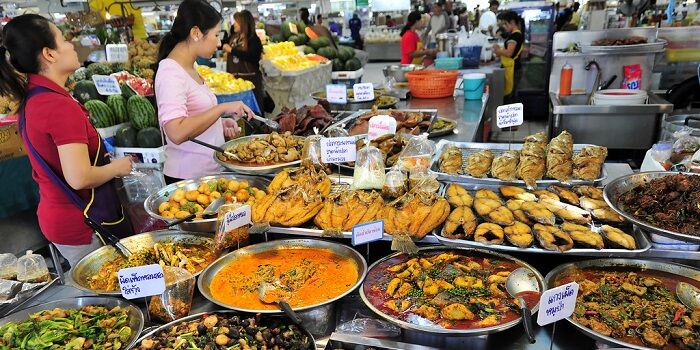 Places to dine
Prefer to sit and be served? Here are three of Bangkok's most popular restaurants:
Le Du

.  This modern Thai restaurant's name comes from the word "season".  This is to signify the restaurant's intentional creation of distinctive and innovative dishes every season.  What are your options this spring? For your starter, try their Khao Chae, a traditional Thai favorite consisting of parboiled rice submerged in sweet jasmine-scented

water.  For your main entree, delight your tastebuds with their beef tenderloin that has been dry-aged for 30 days.

If you're traveling this spring with that special someone, you have to check out

Issaya Siamese Club

, which boasts The name Issaya means "rainy season", because of their love of the rain that nourishes the Chef's own garden on display for customers.  This restaurant got picked as one of Asia's 50 Best Restaurants in 2018, with dishes such as Jasmine Flower Flan and Mussman

 Curry Lamb Shank.

A modern atmosphere comes together with mouthwatering international ingredients

Eat Me

, a restaurant in Silom, Bangkok.  They ha

ve an extremely extensive drink menu consisting of Sake, Champagne, and red and white wines.
Tickets for Private Cooking Class with Market Tour
An adventure awaits you…
Here at TourMega, we are dedicated to making your adventures as rich and fulfilling as they can be.  That's why we will be launching a series of articles with a detailed roadmap on the things to do, places to go, and food to eat in each of these 10 cities!  Be on the lookout for when we post each of them by following us on Facebook, Twitter, and Instagram.  
This spring, celebrate the people who make your life colorful.  Rest is vital to the mind and soul, so fill them with once-in-a-lifetime experiences that are sure to bring refreshment.  Whether learning how to cook a three-course meal in Thailand, trying sushi while walking hand-in-hand through the Japanese street lights, or hitting the slopes for a day of competitive exercise, decide to spend time with the people you treasure.
For more information on the availability of any of these tours, visit our page and talk to any of our customer service representatives through our chatbot, or email us at [email protected]  If you didn't see anything that sparked an interest, check out TourMega.com today for a list of even more tours around the area you're in.
Grab your loved ones and start creating memories now!